1407 sticker latéraux Renault Sport Megane Clio Twingo RS aufkleber captur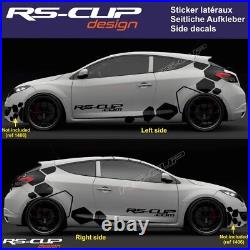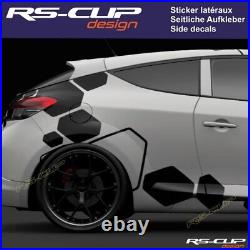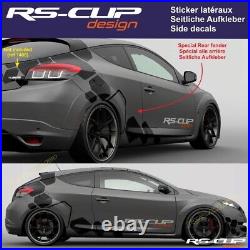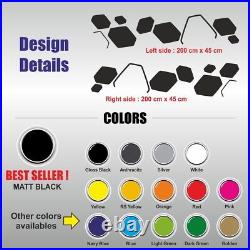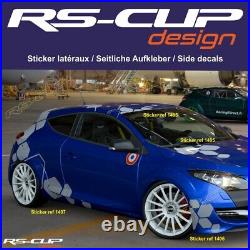 Stickers pour aile arrières RENAULT SPORT. Compatible avec toutes les RENAULT. 1 gauche + 1 droit. Seitenstreifen Aufbleber - Kit déco - Side sticker decal - Adesivi fasce laterali - Kit vinilos pegatina de coche. Qualité Allemande - Deutsche Qualität - German Quality. Si vous voulez une autre couleur, vous devez nous contacter AVANT de payer votre commande. Si vous ne nous contactez pas, l'autocollant envoyé sera automatiquement noir mat. Dimensions du sticker : voir la photo.
Les notices de pose sont disponibles sur le site RS-CUP. Expédition avec numéro de suivi. Expédition dans les 24/48h après réception du paiement.
Without contact, we send automaticly matt black. Wide range of colors available only on RS-CUP website. Sticker size : see the photo.
The installation instructions are availables only on Racing Direct website. Bitte ändern Sie nicht die Farbe Ihrer Bestellung! Auf unserer RS-CUP Website finden Sie viele weitere Farben. Die Bedienungsanleitung finden Sie auf der Website Racing.
Versand innerhalb von 24 Stunden nach Zahlungseingang. OUR PRODUCTS ARE 100% MADE IN EUROPE.